Kiir: political reasons behind cancelation of Independence celebration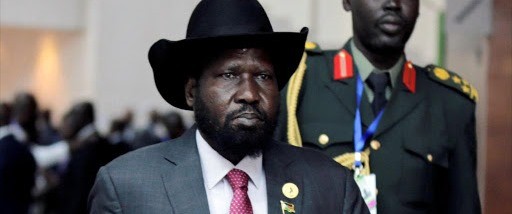 President Salva Kiir on Tuesday said many other political reasons were also behind his government's decision to cancel official independence celebrations for the fourth year.
"That is not only because of the economic challenges we have been encountering since the outbreak of the unfortunate internal conflict in December 2013, but also many other political reasons of higher priority," Kiir said in his Independence Day speech.
The South Sudanese leader did not disclose those political reasons of higher priority.
Kiir admitted that his government continues to suffer from weak governance system, which he said has undermined service delivery and development.
"I want to sincerely apologize to you my people on my own behalf and on behalf of the government for those failures," he said.
"My government undertook several resolutions directing the ministry of finance and planning to pay all the outstanding arrears," he added.
Kiir pointed out that the country's economy will thrive with the full implementation of the peace agreement, saying peace mechanisms are working on the implementation process.
Today marks eight years since South Sudan gained independence from Sudan, but six years of civil war have killed tens of thousands and shattered the economy.
Rival leaders failed to establish a new government as stipulated in the peace deal by May 12.The formation of the unity government was extended by six months to November.