Kiir orders pastoralists to leave five Equatoria states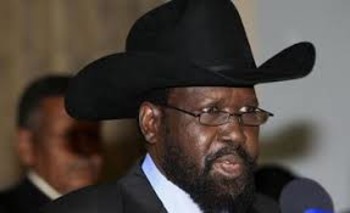 South Sudan's President Salva Kiir has issued an order instructing the army to ensure immediate withdrawal of pastoralists together with their cattle from the Eqautoria region and leave for their states.
The order announced through the state-owned South Sudan Broadcasting Corporation (SSBC) on Monday evening directed the chief of defense forces of the army to ensure all pastoralists and cattle camps from Jonglei, Eastern Lakes and Terekeka states withdraw and return back to their respective states.
President Kiir, according to the order, said all the cattle camps in Jubek, Yei River, Imatong, Maridi and Amadi states must be moved with immediate effect by the army without failure.
The presidential order ordered the army to provide protection to the herders as they move from the places in which their stay has now been affected by the order and to liaise with the united Nations Mission in South Sudan (UNMISS) on logistical matters.
The order cited complaints from farmers and local leadership from the Equatoria region that cattle are destroying crops which are source of livelihood of the peasants.