Kiir orders 3 days of mourning Tanzania's Magufuli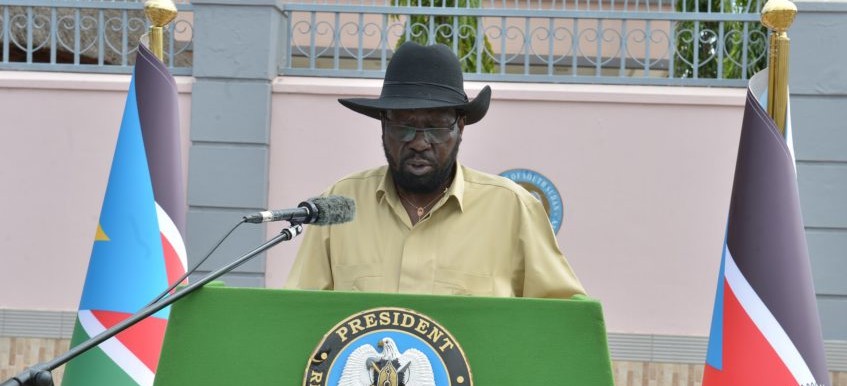 President Salva Kiir delivering his condolence message on Thursday, March 18, 2021, at his residence. [Photo: Office of the President]
South Sudan President Salva Kiir Mayardit on Thursday ordered three-day national mourning for fallen Tanzanian President John Pombe Magufuli who died on Wednesday.
President Kiir also ordered that the South Sudan flag fly half-mast at all government institutions, including diplomatic missions abroad today and tomorrow.
In his statement, President Kiir expressed 'sadness and a sense of sorrow' for the demise of Magufuli and said the people of South Sudan mourn with their brothers and sisters in Tanzania.
"At this moment, the people of the Republic of South Sudan stand in solidarity with the Government of the United Republic of Tanzania," he added.
The Late Magufuli, 61, has only served for five months in his second term as president.
Magufuli, nicknamed the Bulldozer for his zero-tolerance to corruption and governmental bureaucracies, and a known sceptic of Covid-19, had been missing in action since February 27, leading to rumors that he was seriously ill.
Magufuli refused to lock down his country when neighbors did so to reduce infections. He also did not issue compulsory mask-wearing in public. Instead, he asked people to pray.
According to Tanzania's constitution, Vice President Samia Suluhu will become the first female President of Tanzania, and the first female Head of State in the East African Community. She is expected to be sworn in soon.
In Kenya, President Uhuru Kenyatta also declared a seven-day national mourning period.