Kiir meets head of Japanese infrastructure giant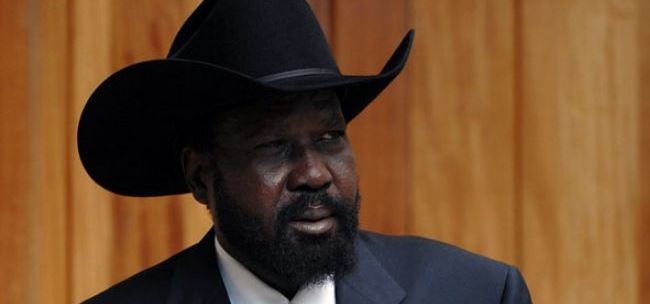 South Sudanese President Salva Kiir Mayardit met with the leader of Toyota Tsusho Corporation during a visit to Japan. They discussed the possibility of building an oil pipeline from South Sudan to the Kenyan coast.
The South Sudanese leader together with an entourage of high officials arrived in Japan on Wednesday to participate in the Fifth Tokyo International Conference on African Development.
On the margins of the conference in Yokohama today the South Sudanese leader met with Toyota Tsusho chairman Junzo Shimizu and his deputy Yasuhiko Yakoi, according to a notice from the president's office. Also present was the company's general manager for energy infrastructure projects, Hideyuki Oiwa.
Toyota Tsusho Corporation is the investment arm of Toyota Motor Corporation. Last August the company proposed to undertake for $5 billion a pipeline project to link Uganda, Ethiopia and South Sudan to Port Lamu in Kenya, as well as build infrastructure such as oil refineries, power stations and jetties. The cost of the pipeline segment from Lamu to Juba would be about $3 billion, according to a feasibility study.
President Kiir's commerce minister in remarks after the meeting reportedly "assured commitment of the government to cooperate with Toyota Tsusho Corporation in the construction of the pipeline," a spokesman reported.
At least three ministers are accompanying President Kiir including Minister of Foreign Affairs Nhial Deng, Minister of National Security Oyay Deng Ajak, Minister of Commerce and Industry Garang Diing.
Remarks attributed to the company chairman Shimizu noted that the company operates in 54 African countries with 30,000 African employees, pointing out that the feasibility study for the pipeline construction has been completed and put in the hands of the South Sudanese government.
South Sudan currently exports its oil through two pipelines that meet in Khartoum and head north to reach the Red Sea coast at Port Sudan. Owing to political tensions the country continues to explore a few potential alternatives including a line from the Upper Nile fields to Djibouti and the other to Port Lamu.