Kiir meets central bank governor as inflation bites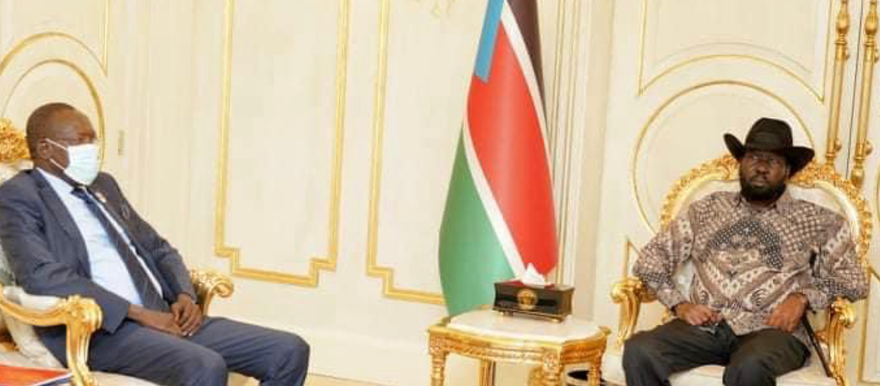 South Sudan's President Salva Kiir on Monday morning held a meeting with the central bank governor Moses Makur amid high inflation in the country.
The world's youngest nation is witnessing a continued deterioration in the exchange price of the local currency, a rising inflation rate and a hike in the prices of commodities in the market.
The South Sudanese pound steadily dropped in value compared to the US dollar in the last two weeks, with an exchange rate of 65,000 South Sudanese pounds per 100 US dollars in the parallel market.
Today, the price of a sack of maize flour in the capital Juba has risen from 18,000 SSP to 35,000 SSP while the price of a litre of fuel has risen from 350 SSP to 1,000 SSP.
Chance Baniko, a Public Relations Officer at the Central Bank, told reporters in Juba this morning that the bank governor had been called for an urgent meeting by President Salva Kiir, which prompted bank officials to cancel a press conference initially scheduled to take place today at around 11 am.
"This morning, the governor was called by the president for an urgent meeting and that is why the press conference was cancelled. We are very sorry for that but we will inform you in case he [governor] wants to hold the press conference tomorrow [Tuesday]," Chance said.
On Thursday last week, the bank announced the auctioning of 5 million US dollars to forex bureaus and commercial banks, two days after auctioning 8 million US dollars in a bid to stabilize the inflation.
Last month, the bank unveiled plans to continuously auction the hard currency in the market in order to contain inflation.