Kiir leaves Juba for Kuajok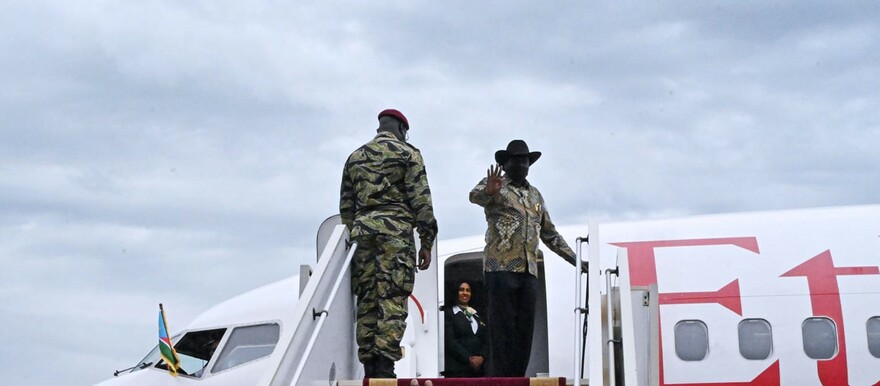 President Salva Kiir left Juba Saturday morning for Warrap State, where he will attend the Catholic Church's centenary celebration. 
Kuajok Catholic Church was built in 1923. President Kiir was baptized at that church in the '60s.  
"This morning, His Excellency Salva Kiir Mayardit, President of the Republic of South Sudan, and the accompanying delegation left Juba for Kuajok, Warrap State," Lily Adhieu Martin Manyiel, the presidential press secretary, said in a statement.
According to Adhieu, the purpose of the trip is to attend the Catholic Church's centenary celebration. "Upon arrival in Wau, Western Bahr El Ghazal State, the President is expected to hold a brief public engagement before proceeding to Kuajok, where he will spend a night and attend the celebration on Sunday," she said.
"After the celebration, His Excellency the President and the delegation will leave for his rural home in Akon and then to Northern Bahr El Ghazal State on Monday," she added. "While en route from Wau to Kuajok, President Kiir is expected to have brief interactions with the public."
Kiir's visit was preceded by several ministers who left Juba on Friday and will be joining him in the celebration in Kuajok.
President Kiir was seen off by First Vice President Riek Machar, cabinet ministers and heads of organized forces.