Kiir leaves for IGAD summit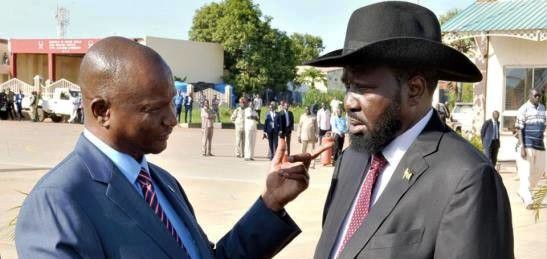 South Sudan's President Salva Kiir has left the country for Addis Ababa, Ethiopia for an official visit.
President Kiir was seen off by First Vice President General Taban Deng Gai and other senior government officials.
While in Addis Ababa, Kiir will attend the summit of the Inter-Government Authority on Development (IGAD) Heads of State and Government today.
"The president has gone to attend the 13th ordinary summit of the IGAD heads of state and government," said Ateny Wek Ateny, the official spokesman of the president's office.
The president will join other regional leaders at the meeting in the latest regional effort to push for solutions to the challenges facing the revitalised peace agreement in South Sudan.
The IGAD summit is expected to deliberate on several issues including the status of the main opposition leader Riek Machar who has been under detention since 2016.
President Salva Kiir, opposition leader Riek Machar and a handful of other opposition groups signed a peace deal in September 2018. The rival leaders had been unable to create a unified army and determine the number of states since the deal was signed.
On November 7, Kiir and Machar agreed to give themselves another 100 days beyond the November 12 deadline to form a unity government.