Kiir fires two governors, no reason given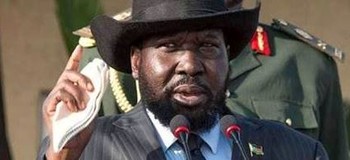 South Sudanese President Salva Kiir has fired two governors – Tonj state governor Anthony Bol Madut and governor of Western Lakes state Matur Chut.
The decree, read on state television late on Monday, did not give a reason for the removal of the two officials.
In another decree, President Kiir named Mathew Mathiang Magordit as Madut's replacement. Kiir also appointed John Deng Mamer as the new governor of Western Lakes state.
The two states have suffered a wave of communal violence, mainly caused by cattle rustling and grazing land.
Last week, at least 105 people had been reported killed in Tonj State after armed men attacked cattle keepers.