Kiir establishes Juba airport security committee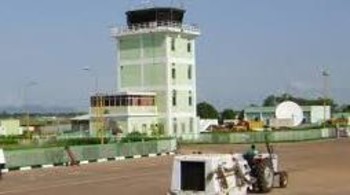 South Sudan's President Salva Kiir has issued a decree establishing a committee to review security at Juba International Airport.
Kiir, according to the decree announced on the state-owned media on Thursday night, appointed Obuto Mamur Mete, the national security minister as the head of the security committee.
The members include the army chief of general staff, Gen. James Ajongo, Juba town mayor, Stephen Wani Michael, and the interior minister as well as representatives of the foreign ministry.
The security committee at Juba Airport has been tasked to oversee the security process, review it and align it to the best practices accepted internationally.
There had been reports of security incidents at the Juba International Airport, including a row between the army and the UN peacekeeping force.