Kiir donates USD 50,000 to Catholic Church in Yei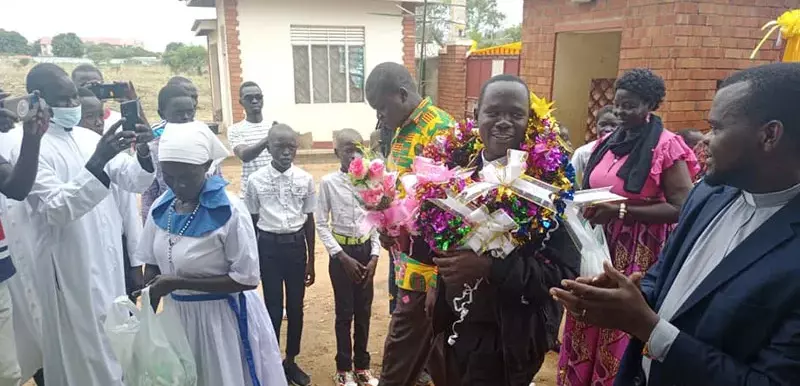 Bishop Alex Lodiong welcomed at St. Paul's Major Seminary in Juba Friday, 22 April 2022 ahead of his episcopal ordination scheduled for May 15. Credit: Ori Sabasio Okumu/Facebook
South Sudan's President Salva Kiir has contributed an amount of 50,000 US dollars to the Catholic Church in Yei River County of Central Equatoria State on Sunday.
Kiir made the donation during the consecration of Father Alex Lodiong as the second bishop of the Catholic Diocese of Yei.
The money was announced by Josephine Napwon Cosmas, the National Minister of Environment and Forestry, who represented President Kiir on the occasion.
In her speech to the congregation, Minister Napwon said the funds are donated by the president to support activities of the church in the area.
"The president has contributed a sum of 50,000 USD to the church," she said.
Napwon also encouraged parents to send their children to seminaries and convents, saying the church lacks enough priests and sisters.
''To all the Christians, especially the Catholics, let us as parents encourage our children to become priests and sisters because the priests we have are old," she added.
Napwon also separately donated two million South Sudanese Pounds to the choir and organizing committee of the program.