Kiir and Bashir reaffirm cooperation agreements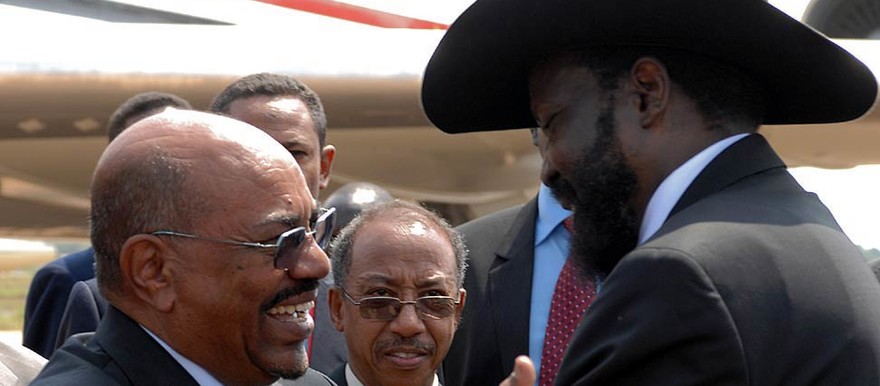 The two Sudanese presidents, Salva Kiir and Omar Al Bashir have met in Kuwait on the sidelines of the third Arab-African Summit on 19 and 20 November. They discussed, among other things, the zero line and the cooperation agreements between Sudan and South Sudan.
The Kuwaiti News Agency reported that the presidential meeting at the Bayan palace in Kuwait discussed the zero line (a demilitarized security zone) between the countries. They agreed upon holding a meeting for their defence ministers and the joint security committee in Khartoum soon.
Salva Kiir and Bashir also talked about the implementation of the cooperation agreements signed between the two countries. Sudan's minister of foreign affairs, Ali Karti, disclosed in a statement to Sudan Tribune at Khartoum airport upon his return from Kuwait that 'further steps would be taken to accelerate the implementation of the cooperation agreements'.
In September of last year, both Sudan and South Sudan signed a series of cooperation agreements, which covered, among others, oil, citizenship rights, security issues, banking, border trade. On 22 October of this year, Bashir and Salva Kiir had held a closed-door presidential summit in Juba where they discussed the reactivation of the joint cooperation agreements and the status of the disputed area of Abyei.
File photo: Presidents Omar Al Bashir and Salva Kiir (UN photo)
Omar al-Bashir to visit Juba on Tuesday (21 October 2013)
Kiir reaffirms commitment to cooperation deal (12 June 2013)