Khartoum to dialogue with US to be lifted from state sponsors of terrorism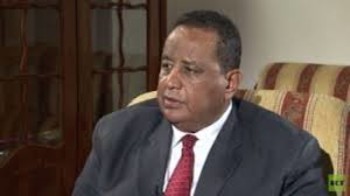 Sudanese Foreign Minister Ibrahim Ghandour has said they will start a second phase of dialogue with the Trump administration in November with respect to removing Sudan's name from the list of countries supporting terrorism.
Early this month, the Trump Administration lifted America's 20-year old economic and trade sanctions on Sudan but President Bashir's government still remain listed as a state sponsor of terrorism.
Addressing a forum on the impact of the lifting of the American sanctions on the country at AL-Zubeir Conference Hall in Khartoum on Saturday, Ghadour claimed that Sudan is committed to prioritize dialogue with America.
He called on the media to play a positive role and support the government process.