Khartoum must comply with AU proposal for Abyei referendum: Ukec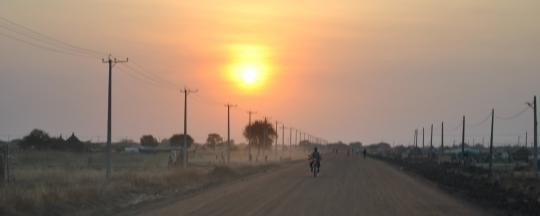 The Secretary-General of South Sudan's ruling party SPLM said Khartoum is bound to conduct a referendum for the contested region of Abyei in October, in line with the proposal of the African Union (AU) mediator on the issue.
Pagan Amum Ukec, who is also South Sudan's chief negotiator, said in an exclusive interview with Radio Tamazuj that his country has agreed to adopt the proposal presented by AU chief mediator Thabo Mbeki on the future of Abyei. Mbeki proposed that a referendum be held among the Dinka Ngok, the permanent residents of Abyei, to decide whether the region would be part of Sudan or South Sudan.
Ukec stressed that "the Sudanese government is obliged to approve the proposal or to submit an alternative, should it not agree with the current one. However, Sudan does not have any other suggestion," he said.
"We went to the International Court of Arbitration and the area was demarcated. It was determined that the region's permanent residences are Dinka Ngok," Ukec added.
"It is therefore important to implement the referendum which is something both South Sudan and Sudan agree upon, in accordance with the 2005 Comprehensive Peace Agreement," said Ukec.
Related: Sudan National Consensus Forces meets with Misseriya leaders over Abyei (29 May 2013)