Khartoum MPs reject order for Christian schools to operate on Sundays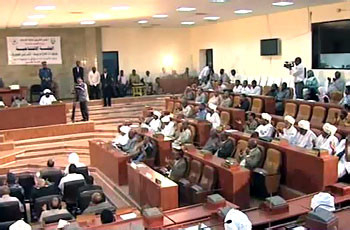 Members of the Khartoum state parliament have rejected an order by the state minister of education asking all Christian schools in the capital to stop regarding Sunday as a public day off.
The deputy speaker of Khartoum state assembly, Mohammed Hashim, said on Tuesday that the order had not been well thought through. He asked the education minister to revoke his decision for the sake of peaceful coexistence.
Hashim explained that the Christian-run schools have been operating in Sudan for years under the system and there is no known evidence that it affected the academic performance.
For his part, the Education Minister Farah Mustafa defended his decision saying he had only given instructions that all schools should adhere to the country's weekend days of Friday and Saturday and maintain the calendar adopted by the council of ministers.
Last week, the minister issued a statement asking Christian-run schools to adhere to the calendar, forcing them to operate on a day they take for religious activity.