Khartoum, Juba to resume Joint Security Committee meetings after Eid holiday: diplomat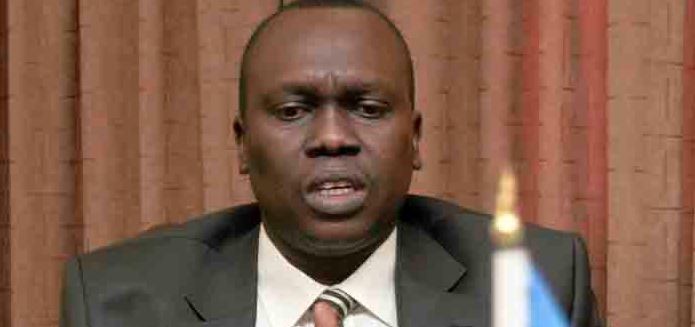 File photo: Ambassador Mayen Dut Wol
Sudan and South Sudan will resume a meeting of the Joint Security Committee after Eid al-Adha holiday, a South Sudanese government official said.
South Sudan's Ambassador to Khartoum Mayen Dut Wol told SUNA on Wednesday that the Joint Security Mechanism between the two countries will start its meeting after Eid al-Adha holiday.
Wol, who congratulated Sudan's President Omer al-Bashir on Eid al-Adha at the Republican Palace, commended Sudan's efforts to bring peace and stability in South Sudan.
He pointed out that diplomatic ties between the two Sudans have recently witnessed significant development.