Khartoum denies Bashir will visit Juba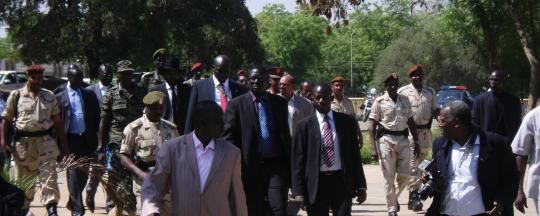 The Presidency of the Republic of Sudan denied media reports that President Omar al-Bashir will visit Juba next Monday.
Various media earlier this week reported that the president will head a senior delegation to the South Sudanese capital Juba on 21 January, in order to hold a summit with his counterpart President Salva Kiir, ahead of the African Union summit to take place in the Ethiopian capital on 24 January.
Emad Sayed Ahmed, the press secretary for President Bashir, denied the report.
He explained in a press statement in Khartoum that there are not any arrangements for the president to visit Juba, and further disclosed that the president will instead visit the Saudi Arabian capital Riyadh on 21 January to attend the Arab Economic Forum.
"No such talks are on the president's schedule," Ahmed stated.
The official suggested that any meeting between the two heads of state would come on the sidelines of African Union summit.