Khartoum airport partially opens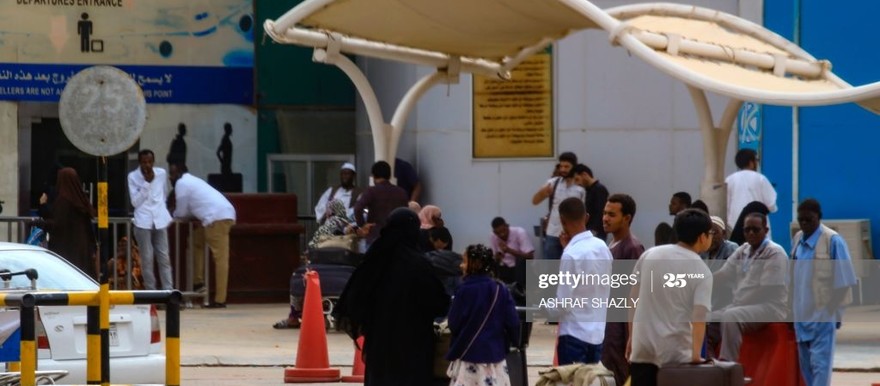 Passengers wait outside the departure terminal at Khartoum airport on May 28, 2019 (Photo: ASHRAF SHAZLY/AFP via Getty Images)
Sudan's civil aviation authority has opened Khartoum International Airport partially for flights from three countries.
In a statement on Thursday, Ibrahim Adlan, the general director of Sudan's Aviation Authority said Khartoum International Airport has been opened partially for flights from Egypt, Turkey, and the United Arab Emirates.
"This decision comes in line with the decision of the Higher Committee for Health Emergencies relating to a gradual return to normal life," said Ibrahim.
"Egypt, Turkey, and the UAE have announced the opening of their airports to air traffic, which allows Sudan to communicate with them via national airlines or through the airline companies in these countries," he added.
Adlan said all passengers arriving at Khartoum Airport will be tested for COVID-19 as of July 14 if they do not possess a certificate for being COVID-19 free.
Sudan stopped all flights on March 16 due to the coronavirus.
A total of 636 people in Sudan have died from the novel coronavirus while the number of confirmed cases stands at 10,084.