Kenyan pilots still being held in Bieh, rebels demand compensation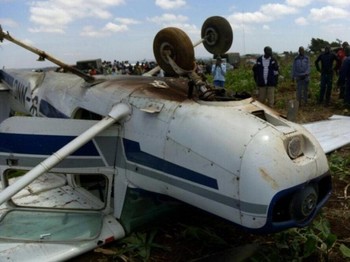 The two Kenyan pilots are still being held hostage by South Sudanese rebels in Bieh State after their aircraft crashed killing one person on the ground, cows and destroyed property.
Captain Pius Frank Njoroge and his co. pilot identified as Shamala were flying the 5Y-FDC Cessna Caravan on 7 January from Akobo East in Bieh State.
John Daniel, the rebel-appointed secretary of information, told Radio Tamazuj today that their representative is meeting Kenyan government officials in efforts to free the two pilots.
The rebel official pointed out that they are demanding for USD 20,000 for their release." The government of Kenya and our representative in Kenya are working to release the two pilots," he said.