Kenyan Catholic priest killed in Gok state, South Sudan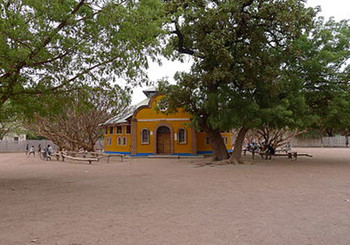 A Kenyan Jesuit priest was shot and killed by armed men in South Sudan's Gok State on Wednesday night, a local official said.
Gok State Information Minister John Madol told Radio Tamazuj on Thursday that the incident occurred when armed men stormed the compound where the priest resides.
He further said Father Victor Luke Odhiambo, 62, was the director of the Teacher's Training Centre run by the Catholic Church in Gok State.
The state minister noted that the motive behind the killing of the Kenyan priest remains unclear. "One person has been arrested and is in custody. He will tell us who the other people involved," he said.
Madol pointed out that the state government had declared 3 days of mourning starting today in honor of the priest.
"Gok government has announced three days mourning. Everyone stays at home as we mourn the priest, they resume work on Monday. We, as the government will move his body to Western Lakes State, the headquarters of the church," he said.
The state official said that other arrangements will be communicated by the church, adding that the government will ensure those involved face the law.
Last year, a Kenyan bishop called Joel Mwendwa was hacked to death by a South Sudanese boy in Juba for allegedly preaching too loudly during his morning prayers. The perpetrator was arrested by police authorities.