Kenyan authorities to seize cars with old South Sudan number plates next week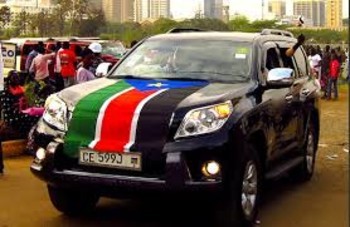 Vehicles bearing old South Sudanese number plates on Kenyan roads will be impounded starting next Wednesday after the transport regulator issued a deadline for new registrations, according to Kenyan media.
The National Transport and Safety Authority (NTSA) issued a December 13 ultimatum for the vehicles to be registered afresh.
South Sudan nullified number plate series starting with CE, EE, SSJS, UNS, WS and NBGS, replacing them with nationalised country code SSD.
"Implementation of the new registration series begins from December 13," said NTSA director-general Francis Meja in a notice last week.
"All parties concerned should ensure that they acquire the new number plates from the Government of South Sudan before the end of the deadline."