Kenyan authorities ban South Sudanese number plates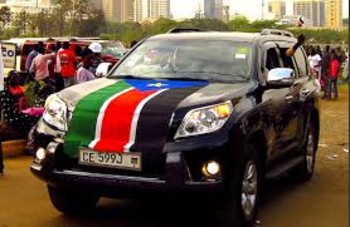 The Kenyan transport authority this week issued a ban on all South Sudanese vehicles using plate numbers banned in South Sudan from operating on Kenyan roads.
According to Kenyan media, the National Transport and Safety Authority (NTSA) on 7th November banned number plate series CE, EE, SSJS, UNS, WS and NBGS. NTSA said all South Sudanese vehicles in Kenya, should have the newly introduced unified country code, the SSD series.
NTSA has warned that it will impound all vehicles having the nullified South Sudanese registration plates.