Kenya will not be launching pad for South Sudan rebels: diplomat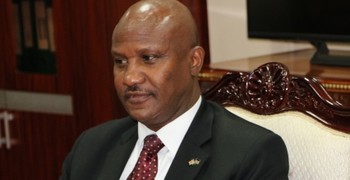 File photo: Kenya's Ambassador Cleland Leshore
Kenya on Monday said it will not serve as a launching pad for any armed opposition activities against South Sudan.
Kenya's ambassador to South Sudan called for diplomatic resistance to South Sudanese rebel groups and urged the region not to host rebels, saying it could help bring peace to South Sudan.
"I want to assure the government and people of South Sudan, the region and the internal community that the government of Kenya will not allow Kenya to be used as a launching pad for any subversive activity against the government and people of South Sudan," Ambassador Cleland Leshore said during a plenary meeting of the Joint Monitoring and Evaluation Commission in Juba.
The Kenyan envoy called for a unified regional stance to aid political developments in the country, noting that governments in the region held "significant influence" on political developments to end the four-year war.
In November 2016, James Gatdet Dak , former spokesman of South Sudan's prominent rebel leader Riek Machar was deported to Juba by Kenyan authorities. Human rights lawyer Dong Samuel Luak and Aggrey Idri Ezbon, both senior members of armed opposition, also went missing from the Kenyan capital in January this year.