Kapoeta North County -
23 Jun 2022
Kapoeta North authorities accuse Murle of cattle raid, killings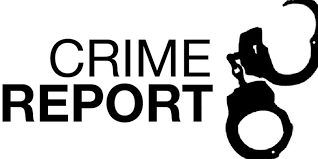 The local authorities in Kapoeta North County in Eastern Equatoria State have accused armed youth suspected to be from greater Pibor of raiding cattle and killing 11 people in Lopitala village on Sunday.
Commissioner Ephone Emmanuel said the footmarks of the attackers were traced to the Greater Pibor Administrative Area (GPAA).
"On 19 June, there was an attack on the kraals. The youth suspected to be from Greater Pibor Administrative Area carried an organized raid on kraals in a place called Lopitala," he said. "During the attack, they shot bullets randomly and 11 people were killed, including women and children. We are still trying to look for the wounded people."
Meanwhile, Longony Alison Luagin Babareyo, the Commissioner of Jebel Boma County in Greater Pibor denied that the youth from his area were involved in the attack. He however said that the police in his area were investigating the killing of a cattle trader along the Jebel Boma-Kapoeta road.
"I do not have any clue about that attack and I do not have any youth who have gone out of my county to raid. They are all within Jebel Boma," he fervently said. "There were some three traders who were buying cattle here and they wanted to take them to Kapoeta and they were ambushed 7 kilometers from town and one of them was killed."
"We are still looking for those people who committed that act," he added.
On 15 June a cattle trader identified as Lokwa Locahwon was shot dead along the Kapoeta-Boma road by suspected Murle youth while taking cattle for sale in Kapoeta.
Last year, the Murle and Toposa communities traded accusations of cattle theft and child abductions. In March, the Toposa, Murle, Jie, and Kachipo, through a peace dialogue, resolved to end cattle theft and child abduction and to live peacefully.