Kapoeta bridge collapse sends car plunging, killing 8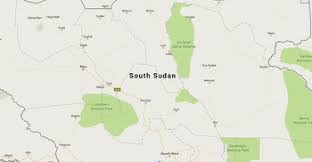 A bridge collapsed in South Sudan's Kapoeta State, sending a vehicle plunging to the ground and killing at least eight people, a local official said.
The collapse of the Nakodo Bridge along the Nadapal-Narus road occurred on Tuesday after heavy rains.
"At least eight people in one Land Cruiser vehicle died and others are still missing because the vehicle was carrying 12 people. They were on their way from Narus to Kapoeta," Losolia County Commissioner Kotein Thomas told Radio Tamazuj.
Commissioner Thomas revealed that one person survived the incident and authorities were stilling searching for the missing passengers.
Thomas pointed out that the heavy rains affected many families in Losolia County. He called on international NGOs to assist the needy people.
Meanwhile, Kapoeta state minister of information Joseph Kabaka confirmed the incident.