Kajo-Keji MP shot dead in Uganda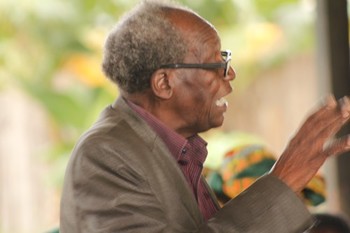 A South Sudanese politician from Yei River state was shot dead by unknown gunmen in neighboring Uganda on Wednesday evening, a government official said.
Last month, four MPs representing greater Kajo-Keji County travelled to refugee camps along the borders of South Sudan and Uganda to meet their people there.
Jacob Kuwinsuk Gale, the parliamentary member representing Kajo-Keji, was killed in Mijale Sub County of Yumbe District in Western Nile region of Uganda.
Alfred Kennedy Duku, the state minister of information, said in a statement that Kuwinsuk was serving as the chairperson for members' affairs, gender and human rights committee in the state parliament.
The government official condemned the incident and accused opposition fighters allied to the former First Vice-President Riek Machar of killing the MP.
Wayi Godwil, a spokesman for the rebel-appointed governor of Yei River state denied government claims, saying they are not operating from the Uganda.