Kajo-keji authorities demand complete evacuation of cattle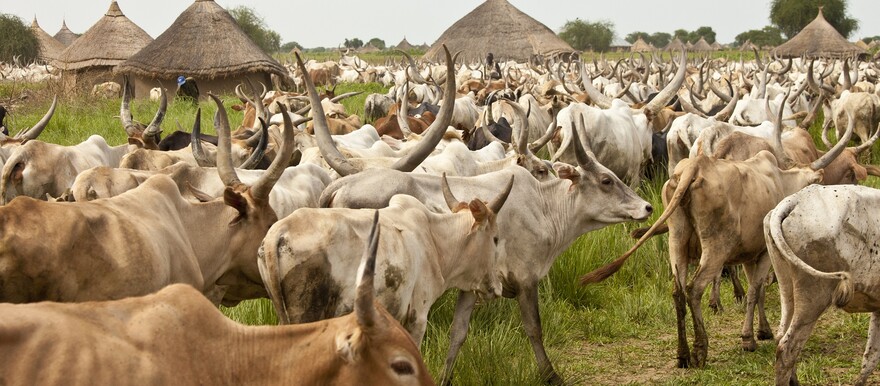 Authorities in Kajo-keji County of Central Equatoria State are calling on cattle keepers who are still within the county to leave as residents complain that the cattle are destroying their farmlands.
They say about two cattle camps are still in the county despite presidential and gubernatorial decrees demanding the evacuation of cattle from the Greater Equatoria region.
Kajo-keji County Commissioner Gale Erastos told Radio Tamazuj in an interview that the cattle pose a huge threat to cultivated farmlands in the region.
"The remaining cattle that are still around Ngeppo Payam are causing a threat. All the crops cultivated by the people there have been destroyed. These are the damages that the cattle have caused. Though they are out of the farmland until now, they are still a threat because nobody knows they may get to the farmlands any time," he said.
Erastos said the people of Kajo-Keji lost a whole planting season as they persuaded the cattle keepers to leave the area.
"Until now we are suffering the effects of the damages caused by the cattle keepers simply because we lost the whole cultivation season. My people did not cultivate because of that, because our season always starts in April," he added.
Central Equatoria State minister of local government and law enforcement Moro Isaac Genesio stressed that it is the responsibility of the state government to protect its unarmed citizens.
"These cattle keepers are armed, so the local communities feel threatened because they are not armed. If any small conflict starts between the cattle keepers and the local community, it means people will be brutalized. That is why the government is protecting the civilians to ensure their safety," Genesio said.
Kajo-keji officials say most of the cattle herders in the county are from Bor and Terekeka counties.