Jur River County -
13 Sep 2021
Jur River: SPLA-IO accuses SSPDF of arresting its soldiers in Kangi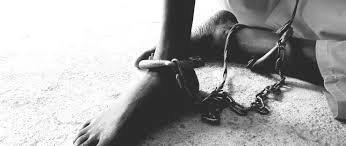 The Sudan People's Liberation Army in Opposition (SPLA-IO) in Jur River County in Western Bahr el Ghazal State has accused the South Sudan People's Defense Forces (SSPDF) of arresting four of their soldiers and over twenty civilians on Saturday.
According to Lt. Col Lino Madut Urayo, the SPLA-IO's deputy operations commander in Western Bahr el Ghazal, the SSPDF left Wau on Saturday and traveled to Udici, Kangi, and Bahr- Urud Payams in Jur River with a plan to arrest SPLA-IO Brigadier General Philip Piel Ajak who has been accused by the state police for coordinating criminal activities.
Lt. Col. Urayo told Radio Tamazuj Sunday that the SPLA-IO received the information of the arrest of their members on Saturday.
"We received information yesterday (Saturday) from the areas of Kangi, Bahr- Urud and Udici on the side of our Brigadier General Piel Ajak that the soldiers from Division 5 (SSPDF) went there and arrested our Major Ukel Deng, other soldiers and also they took a traffic policeman and several civilians," Col. Urayo said.
He added: "We don't know what the operation was about and we are asking because SPLM/A-IO has no problem with anybody as our leader Dr. Riek Machar is in Juba representing us and our governor here in Wau. It is our right to come to the town and to stay with our civilians but what happened yesterday when our people were found with civilians and were arrested is not right."
Col. Urayo called on his counterparts in the SSPDF to release the detained SPLA-IO officers and civilians. He asked the SSPDF to follow clear procedures in the event an SPLA-IO soldier commits a crime and has to be arrested.
"If there is anything from our side as SPLA-IO, report it to our headquarters. If you want anybody connected to any crime come to us and we will apprehend him and hand him over to the authorities in a clear way but don't just go and arrest anybody unlawfully," he said.
Another SPLA-IO senior officer, Brigadier General James Mare Giir, said the Saturday operation that led to the arrests was illegal.
"The operation of Kangi up to Bahr-Urud was illegal and involved two vehicles mounted with the (SSPDF) soldiers," Gen.Giir said. "They just started arresting people and they said they were going to Brigadier General Piel Ajak. People were arrested and brought to Wau town. What is this?"
When contacted, SSPDF spokesperson Major General Lul Ruai Koang, said he is not aware of any arrests but will contact the operation department in Wau.
"No. I am not aware. Let me get in touch with our operations department and get more information because today is Sunday," Gen Ruai said.
Last month, the Police Professional Standard Unit in Western Bahr el Ghazal state said they were hunting for self-proclaimed SPLA-IO Brigadier General Philip Piel Ajak and three other notorious criminals. The SPLA-IO however came to the defense of Gen. Ajak and said he was not a criminal.