Jur River County: One wounded In Udici SPLA-IO clashes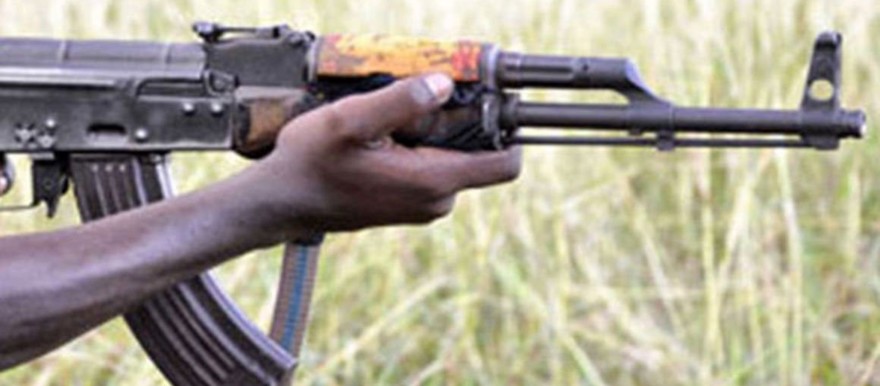 At least one person was seriously wounded on Monday morning in Kangi Payam of Jur River County in Western Bahr el Ghazal state when SPLA-IO soldiers clashed among themselves.
According to the Jur River County commissioner, Nicola Thiep, fighting broke out at 6:30 am on Monday between the SPLA-IO forces but later involved a unit of the SSPDF from Division 3 who were traveling from Northern Bahr el Ghazal to Wau town.
"I have deployed forces in the area and told them to stay in this place till the situation is fully contained and I also talked to the civilians in Udici to return home as we are following the root cause of the incident," Commissioner Thiep said.
He said the authorities in the area are working closely with the SPLA-IO forces in the area to restore peace as civilians were forced out of their homes due to heavy gunfire.
For his part, the SPLA-IO area commander, Brigadier General Bol Wek, confirmed the incident and clarified that it was not a fight among SPLA-IO forces but a problem between a renegade SPLA-IO General called Andrea Mayar Mayar and another Brigadier General loyal to the SPLA-IO.
"What happened in Udici is not a problem between the SPLA-IO and the government. We have a renegade Major General called Andrea Mayar, who defected from SPLA-IO last month and has chosen to stay alone. He does not belong to the government or the opposition," Gen. Wek explained. "So when he was contacted by one of our Brigadier Generals called Piel to ask him where he belongs, he started firing bullets at the team this (Monday) morning. During the fire exchange, SSPDF troops were coming from Aweil and fell into the fire and they also got involved in fighting with Mayar's soldiers. This is what happened."
Gen. Wek said his forces in the area are implementing the peace agreement and are coexisting peacefully with SSPDF soldiers Udici.