JUR RIVER COUNTY -
23 Sep 2023
Jur River County bans illegal cutting of trees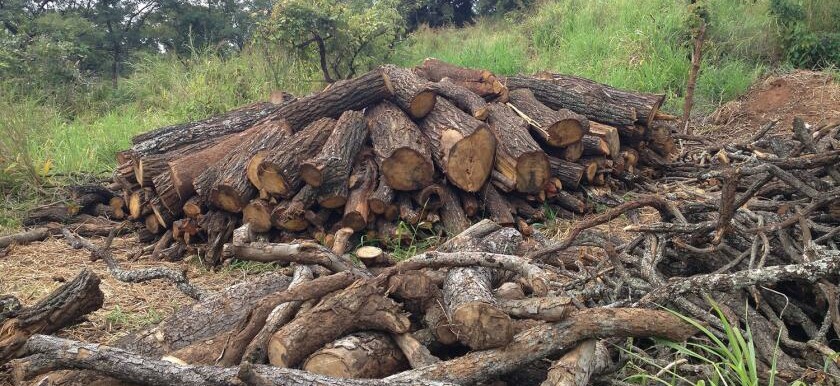 The commissioner of Jur River County in Western Bahr el Ghazal State, James Ernest Makuei, on Wednesday, issued an order banning the felling of trees in the county.
According to the commissioner, the law is clear if you cut down one tree, you have to plant two to stop deforestation.
"Trees are being cut rampantly but the law is clear that if you cut down a tree, you have to plant another one so that we can avoid deforestation. We have a problem of rain here because people are cutting down mahogany in a disorderly manner and this is why we issued Order Number 5 banning cutting down of trees in Jur River county," said Makuei. "We have informed the security agencies that trees are to be cut down with only approval from the forestry authorities. People are now cutting teak yet it is a resource that sustains the economy of the country which people should not play with."
"We are asking the forestry administration department to review and monitor the law protecting teak plantations, mahogany, and even bamboo," he added.
According to Commissioner Makuei, any timber getting out from the country has to be screened to check whether it was approved.
For his part, Lino Anthony, a local chief in Jur River County, welcomed the local order issued by the commissioner banning the indiscriminate felling of trees.
 "I thank the commissioner for the order he issued and we will support the commissioner's order as chiefs," he said. "The commissioner has issued the order but it is us the chiefs and youth to implement it because cutting down of trees is not good and can contribute to draught."
 "If you want to cut down a tree to build a school or for any other development, you have to call for a meeting with the community but cutting trees for sale is not good," Chief Anthony added.
He also warned against the rampant burning of grass and forests which sometimes affects Lulu (Shea nut) and other wild fruit trees.
"Burning grass is not good because it affects Lulu trees and other fruits. If you have to cultivate, you must make a boundary to protect the forest," advised. "I want to tell our community that we have to observe and implement the local order of the commissioner. Cutting trees is not the only way of getting money, we have to cultivate."
Meanwhile, the executive director of the Alliance for Land Rights Organization, Angok Uliny, also welcomed the order but called for swift implementation.
"The order of the commissioner banning cutting down of trees is good but he has to implement it by following it up otherwise it will not be effective," he said. "As Land Alliance, we have been conducting community awareness since 2017 that if you cut a tree, you have to replace it with two. Some people have been planting mangoes and lemons and yet charcoal burners are still cutting more trees. If the commissioner has issued such an order to stop cutting of trees, this is good."