Juba Teaching Hospital receives 30 mental illness cases daily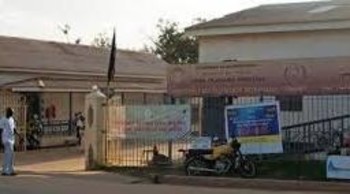 Juba Teaching Hospital receives 30 mental illness cases daily
A health official in South Sudan's Health Ministry says about 30 cases of mental illnesses are admitted at the Juba Teaching Hospital on a daily basis, following recent health awareness campaign carried out by the ministry.
Atong Ayuel Longar, the director of mental illness department at Juba Teaching Hospital told reporters in Juba on Tuesday during the commemoration of the International Day of Mental Health that communities are now more aware and are seeking psychological help more than before.
Ayuel said the ministry has trained volunteers to help in providing mental health education around Juba town. She further called on families with mentally ill members to seek medical attention at the nearest health facility.