Juba condemns Khartoum threats to use force over Mile 14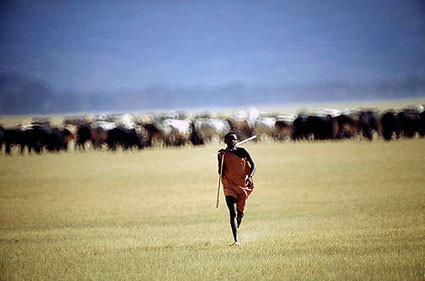 The Republic of South Sudan condemned the declaration of the Sudanese government that it intends to 'liberate' the border region known as Samaha or 'Mile 14'. The disputed stretch lies on the border between East Darfur and Western Bahr El Ghazal, and is use seasonally for grazing land by the Rizeigat Arab tribe of Darfur.
Sudan has threatened to invade the area before the resumption of negotiations in the Ethiopian capital of Addis Ababa.
South Sudan announced that it regards Khartoum as having intentions that has nothing to do with good atmosphere between the two nations after the latest rounds of talks between them.
South Sudan, however, welcomed the prospect of a meeting between the Sudanese president Omar Al Bashir and his South Sudanese counterpart Salva Kiir, who asserted that he would not hand Bashir to the International Criminal Court if he visits Juba.
The official spokesperson of the government of South Sudan and Minister of Information Barnaba Marial Benjamin stated to Al Sharq Al Awsat newspaper that it wants to reach to agreements with Sudan to end the conflicts between the two nations.