Juba Air flies to Abyei for first time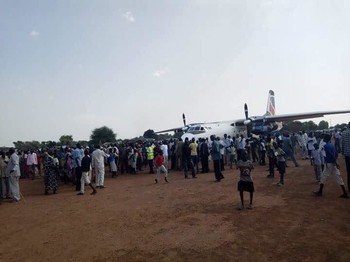 Juba Air Company on Sunday launched its new flight between Juba and Anet town in the disputed area of Abyei on Sunday.
Zachariah Deng Majok, the managing director of Juba Air who hails from Abyei, told Radio Tamazuj that they will fly every Friday to Abyei.
Several citizens of Abyei area expressed their happiness for the direct flight from Abyei to Juba saying it will ease the access of goods and services in the area.
They said they have been travelling by road from Abyei to Wau to access a flight to Juba, including the sick seeking medical attention.