Jonglei State labour minister resigns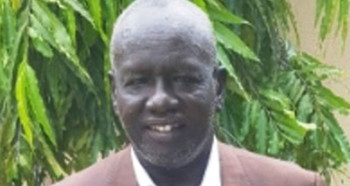 Photo: James Akech Yen
The Minister of Labour in South Sudan's Jonglei State, James Akech Yen has resigned, citing family issues.
Akech told Radio Tamazuj Saturday that he wanted to handle family issues. "I have a lot of family responsibilities that require me to be in Juba. As my duties require me to be in Bor always, I opted to resign," he said.
Akech further said he had served the state government and the people of Jonglei State during his time in office.
He, however, appealed to the people of Jonglei State not to politicize his resignation, describing it as a normal practice.
Akech was appointed to the post in November 2018.
Lack of power supply
Separately, the state information minister, Atong Kuol Manyang said lack of electricity supply hinders smooth running of some institutions.
She told reporters in Bor town on Friday that power blackouts have affected efficient and effective delivery of services since 2015.
"In my ministry, there is a challenge of power. We've had no power since 2015 and media equipment like camera and computers. Mobility is also a problem in Bor and it is necessary for journalists to access news. Office furniture is also another thing," said Atong.
Atong blamed the situation on economic hardships in the country.