Jonglei state governor appeals for humanitarian assistance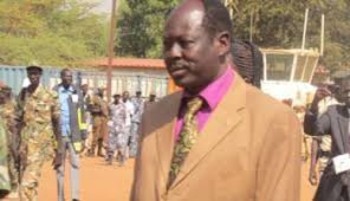 The governor of South Sudan's Jonglei State Philip Aguer has called on humanitarian and health organizations operating within the country to quickly intervene and provide food and medical aid to affected people in Duk Payuel County.
Governor Aguer told Radio Tamazuj on Friday that many people lack access to health care after the only health facility in the area was destroyed during last Tuesday's attack by youth suspected to be from Boma State that left more than 40 people dead.
"Yesterday (Thursday), I visited Duk Payuel, the humanitarian situation is bad. Most of houses were burnt definitely people will be left without shelters. And most of the harvest that happened this year were burnt in the houses," he said.
"John Dau Foundation, the hospital there suffered a very terrible setback. The clinical officer and lab technician were killed," he added.
The official has called on the international NGOs to hurriedly intervene, saying more government troops will be deployed to the area to boost security.
Gabriel Deng, the state director for South Sudan Relief and Rehabilitation Commission said a consortium of aid agencies will travel to Duk for assessment of the situation next week.