Jonglei residents warned against poaching as floodwaters recede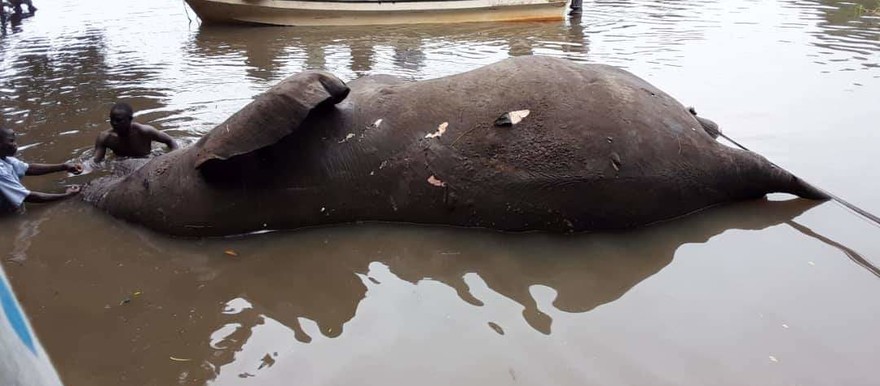 [Photo: InfoNile]
Wildlife authorities in the Jonglei State capital, Bor, have warned residents in parts of the state to avoid poaching as floodwaters recede, emphasizing that wild animals are an essential part of the country's economy.
Speaking to Radio Tamazuj on Wednesday, the state director for wildlife conservation and tourism, Major General Mawut Wuoy, said, the floods have equally affected wildlife in the region.
"As the level of floodwaters begins receding, and with this economic hardship, we will see a rise in poaching among the communities of Jonglei State and Greater Pibor. This is a huge threat. Like humans, our wildlife, even the aquatic ones, have been affected by the floods which started in July. For example, they have no breeding ground because everywhere is wet," he said.
He urged the residents in parts of Greater Jonglei to protect the wildlife, saying they are a major part of the country's economy.
"Minerals and oil may get finished in the future but our animals, if they are preserved well, will go on for generations. We also have animals that can earn us income through tourism," Gen. Wuoy said.
The wildlife official warned against poaching, describing it as a crime, and that those found poaching will be arrested.
"Those poachers are heavily armed. We cannot tackle them. So, we want the national government to intervene. And to restaurant owners, do not buy wild meat. If we get you in possession, you will be arrested and your utensils will be confiscated," he warned.
For his part, David Garang Goc, the head of the Jonglei Civil Society Network, urged the national government and its partners to embark on a long-term plan to preserve the country's wildlife, saying the past civil wars saw animals fleeing to the neighboring countries.
Jonglei is home to several wildlife species. Boma National Park in Jonglei State is a protected area that borders Ethiopia and witnesses one of the largest wildlife migrations in the world.