Jonglei receives 1,500 doses of Covid-19 vaccine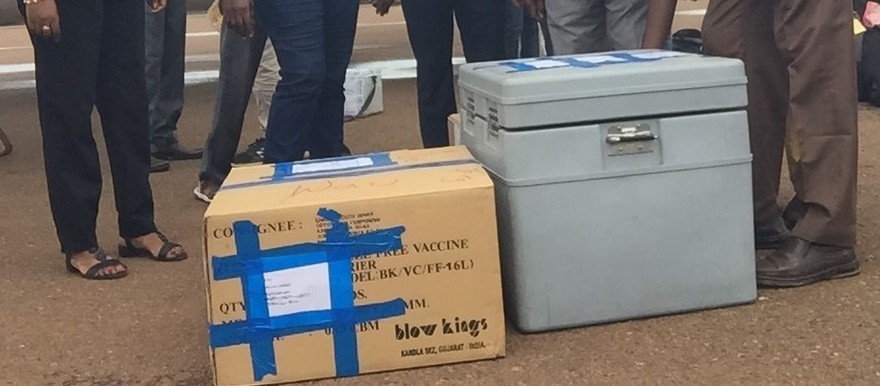 The ministry of health in Jonglei State announced Friday the receipt of 1,500 AstraZeneca Covid-19 vaccines.
The AstraZeneca vaccine consignment from the capital Juba was transported to Bor town by the United Nations children's agency, UNICEF.
Dr. Samuel Majur, the director-general in the state health ministry, told Radio Tamazuj over the weekend that they will start the vaccination drive Monday, May 7, to avoid the risk of expiry by mid-July.
"We received 1,500 doses of Covid-19 vaccines. By Monday we will launch the vaccination program. We targeting the elderly people and the frontline health workers but we will not limit those who will come for the vaccines voluntarily," Dr. Majur said.
The health official urged Bor residents to turn out for the drive, emphasizing that the vaccine is safe and will provide protection against the Covid-19 pandemic.
"In Jonglei, there are very strong cultures that may discourage people from getting vaccinated. We are doing our part by informing them that the vaccines are safe. We are doing the campaign early so that we meet the deadline." He added.
A 76-year-old Bor resident, Ezra Mayom, applauded the government for extending the exercise to his state, saying he is ready to get the jab.
"We heard in the media that the vaccines have come so we are ready because there is no treatment for this disease," Mayom said.
Mayom, who is also a member of parliament in Jonglei State, urged Bor people to turn out for the vaccination drive on Monday, saying it is the only way for them to get back to their normal lives.
But Bor resident, Mary Yar, remained adamant, saying, "Up to now, I am not sure whether or not to go for the vaccination. I don't see a reason because even those who got jabs are required to abide by the Covid-19 protocols."