Jonglei peace conference to start next week in Juba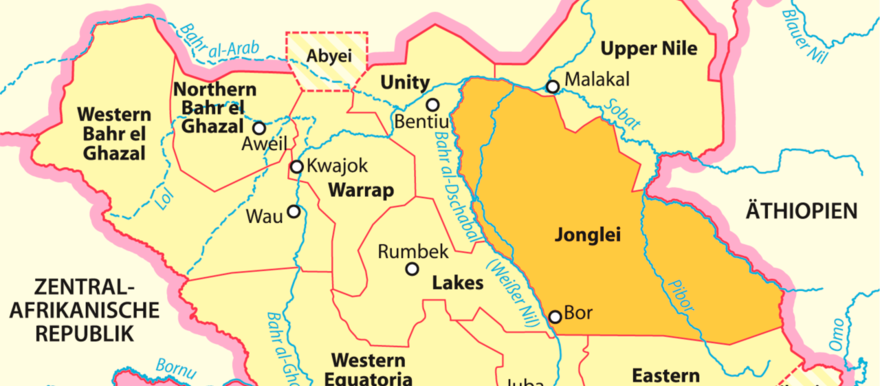 A peace conference aimed at pacifying and bringing harmony among the communities of Jonglei State and the Greater Pibor Administrative Area (GPAA) is slated to commence in Juba next Monday.
The two-day conference will see the communities of Greater Jonglei; the Anyuak, Dinka, Jie, Kachipo, Murle, and Nuer, explore ways of restoring peace in the conflict-stricken region.
Speaking to Radio Tamazuj on Wednesday, Abocha Ali, the spokesperson of the Jonglei Investigation Committee, said arrangements are almost done, and that the peace event is scheduled for Monday, January 25, 2021.
He pointed out that the conference will discuss the drivers of conflicts among the Greater Jonglei communities and explore the way forward.
"In total, 500 delegates from all the communities of Jonglei and their neighbors will participate. 300 delegates will be brought from the grassroots. Each community will have 15 representatives, including youth, women, the elderly, and the traditional leaders," Ali explained.
He added, "The remaining 200 will be politicians from the Jonglei communities, observers and representatives of the neighboring communities like Mundari, Lulubo, Pari, Lotuho, and Toposa because they are also affected by this conflict. By the end of the conference, we expect people of Jonglei to identify the root causes of conflicts and come up with recommendations to address them."
Ali, who also heads the ruling SPLM youth league, stressed that the government is committed to ending decades of the inter-communal feuds in greater Jonglei by implementing the conference resolutions.
"As a government, we realize that previous conferences failed because there was no implementation. But this time, all the resolutions will be immediately implemented after the conference, some by the government, the United Nations, and the communities themselves," Ali said.
Lokali Amae, the Secretary-General of the GPAA, confirmed the Greater Pibor delegates started arriving in Juba last Monday.
"Delegates from Pochalla and the Jebel Boma areas started arriving today (Monday). I was informed to notify people in Pibor and the other areas that they will be picked by tomorrow," Lokali said.
Albino Gatkek, the acting Ayod County commissioner, said their delegates will arrive in Juba soon.
Anter Bayak, a youth leader in Duk, called for full youth representation in the conference.
Communities in greater Jonglei have for a long time been warring, raiding each other's cattle and child abductions have been prevalent.
In June last year, following intense inter-communal clashes that saw thousands dead and several others injured in parts of Jonglei State and the greater Pibor area, President Salva Kiir constituted an investigation committee tasked with identifying the root causes of the conflicts and recommend solutions. The committee is headed by Vice President James Wani Igga.
The Monday conference will take place at the Freedom Hall in Juba.