Jonglei passes bill for local tax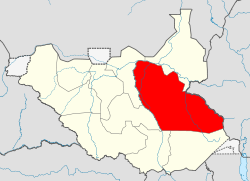 Jonglei's parliament in its last session passed a social service tax and a firearms control bill. The votes came before the parliament goes on recess.
The speaker of the state assembly, Peter Chol Wall, while addressing the media in his office in Bor said the two bills were important to the citizens of Jonglei state.
The speaker said the assembly has passed the bill of social service tax and the eligibility for payment of social service tax in the state.
The collection of the social service tax in the counties, as stipulated in the the new law, will be done by the counties authorized in the counties concerned.
Once collected, the county will take 60 percent of the taxes, leaving 40 percent to the state taxation authority.
Report by Radio Jonglei FM, Bor, and used by permission.