Jonglei: NSS shuts down Radio Jonglei FM, briefly detains 3 journalists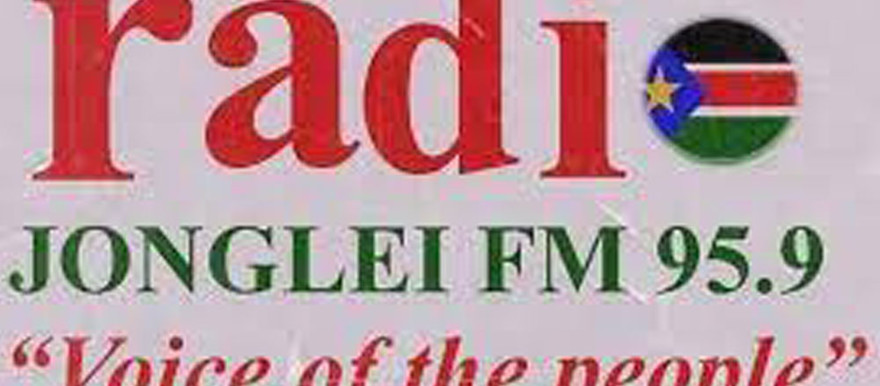 Radio Jonglei 95.9 FM, a community radio station in the Jonglei State capital, Bor town, has been shut down by the National Security Service (NSS) operatives and three journalists including the station's manager were briefly detained this afternoon.
Tensions are growing in South Sudan as civil society activists called people to the streets in an anti-government demonstration on Monday next week.
"Around 1 o'clock this afternoon, I was called by an NSS officer to see him at the Park Palace hotel. I heeded the call, and as I arrived there, they told me, 'Now get to the vehicle and we are going to close the radio station.' From there, they (NSS) came to the radio station in a big number. They asked us to close down the system. They closed all the studios and offices and took the keys," Matuor Mabior, the radio's station manager, told Radio Tamazuj.
He pointed out that the station remains closed, and called on the government to grant press freedom.
"My two colleagues and I were taken in by the NSS and there they told us the shut down is because they suspect we will broadcast the protest scheduled for August 30. We were not allowed to talk, they just said the orders came from the state security committee," he said.
Matuor added, "My message to the government is that press freedom should be granted. This radio station serves the community. So there is no reason for the closure."
Speaking on condition of anonymity for fear of reprisal, another journalist, said they have been threatened and fear for their lives.
"For us, we are on the run. They have threatened us because they said stories we run and those we cited from other media houses like BBC, VOA, and Radio Tamazuj are supportive of the coalition (PCCA)," he said.
The journalist also condemned the NSS action and demanded that journalists be given the freedom to operate.
Both the Jonglei Information Minister Veronica William and Major Majak Daniel Tuor, the state police spokesperson, denied knowledge of the incident.
Efforts to reach out to the deputy governor and the state security committee head Anyipas Nyok were futile.
Journalists in South Sudan have often complained of harassment and intimidation by the authorities. Government institutions frequently interfered in editorial matters and called journalists in for questioning.
In April, Reporters Without Borders released the 2021 World Press Freedom Index. South Sudan ranked number 139 out of 180 countries, dropping one spot from last year's ranking of 138.