Jonglei governor swears-in seven commissioners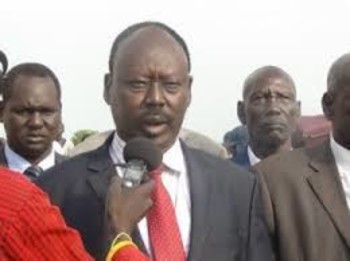 The governor of South Sudan's Jonglei, Philip Aguer Panyang, on Friday swore-in seven county commissioners in Bor town.
The event took place at the state secretariat general.
The commissioners who were sworn-in included Manyang Jok Riak, Makuac County; Machar Geu Deng, Bor East County; Machar Gai Kok, Bor West County and Ayik Deng, Twic North County. The other commissioners of the recently created counties are Machar Akech, Garang Bul and James Yen Duot.
In his address during the swearing in ceremony, Governor Aguer urged the newly appointed officials to promote economic activities and peace in their counties to encourage the return of the displaced persons.