Jonglei governor forms body for recovery of children abducted from Boma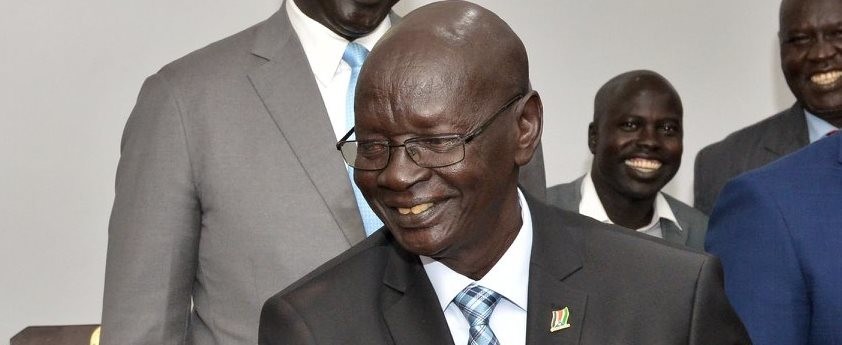 Photo: Jonglei governor Maker Thiong
Maker Thiong Maal, the governor of South Sudan's Jonglei State said he had formed a committee to safely recover children who had been abducted from neighboring Boma State.
Speaking to Radio Tamazuj on Wednesday, Governor Maker said his counterpart David Yau Yau gave him a list of 12 children who had been abducted from Boma State by Jonglei youth in 2017.
He pointed out that the high level committee formed is currently working on the recovery of the 12 children. "The main challenge now is the rainy season that made roads impassable in Jonglei," he explained.
Maker, who was a Member of Parliament in Juba, said he will do all he can to ensure the safe return of the kidnapped children. "I made a promise to Governor Yau Yau that I will bring the children to Boma once they are found because I am working for peace," he said.
"The search for the abducted children has started and the commissioners have been directed to work on the matter. Those children are in Twic area and the commissioners are working to recover them," he added.
The top state official revealed that the children were abducted when fighting erupted between communities on both sides." It is good that Boma authorities know the names of the abducted children. The challenge now is the poor condition of roads in my state," he said.
"It is a commitment from the community and the state government to recover the adducted children, because what happened is not in our culture. Those children were abducted when clashes erupted between the two sides," he added.
For his part, the Boma State minister of information, John Kaka said Governor Maker has vowed to recover the abducted children.
Minister Kaka confirmed that the governor of Boma State had given the names of the 12 children to Jonglei authorities.
The communities of greater Jonglei state have for long been wrangling leading to cattle raids and child abductions.