Jonglei government condemns threat against aid workers in Bor town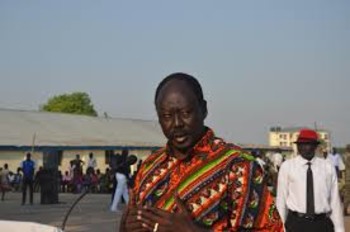 The government of South Sudan's Jonglei State has denounced threats made by some Bor youth against humanitarian agencies operating in Bor town, saying those involved will be apprehended.
In a letter dated January 20 addressed to the World Food Programme (WFP), and seen by Radio Tamazuj, the anonymous group demanded the replacement of WFP staff in Bor accusing them of corruption and involvement in the internal affairs of the local communities. The letter further warned of action if the demands were not met.
Speaking to Radio Tamazuj on Wednesday, Benjamin Lam, the secretary general of Jonglei State government said the state authorities, Non-Governmental Organizations' representatives and community leaders have been engaged in a series of meetings since the receipt of the letter.
"This morning (Wednesday), the deputy governor met community elders. It was resolved that those who have written the letter should be arrested. They are identified and they are known now. They are being searched for and when they are caught they will be taken to prison," he said.
Lam assured aid workers operating in Bor town of their safety.
For his part, Chol Atem, Jonglei State police commissioner said the police have not made any arrest so far, adding Bor is calm and relatively stable.