Jonglei education director arrested for firing gun into the air during teachers' protests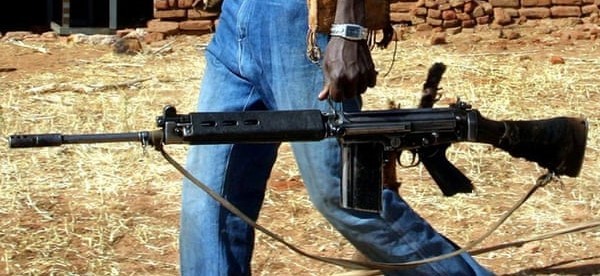 Jonglei police say they've arrested the director of secondary education in the state ministry of education after he allegedly fired a weapon into the air to disperse protesting teachers in Bor town last week.
On September 18, hundreds of secondary school teachers staged protests as they demanded about 19 million South Sudanese Pounds in incentives from July 2019 to March this year.
On Monday, more protests erupted in Bor town with teachers burning tires to put pressure on the state government to intervene.
"We arrested Francis Mayen on Friday. He is now under custody. He is being investigated for firing live bullets into the air, besides the illegal possession of a firearm," Joseph Mayen Akoon, Jonglei Police Commissioner, told Radio Tamazuj on Tuesday.
"After Monday's protests, we convinced the teachers to call off the strike. This happened after we presented to them a letter from the Undersecretary of the National Ministry of Education clarifying that the state education ministry did not receive the money," he added.
Philip Wuoy Ayuen, the acting secretary-general for the striking group, confirmed they had stopped the protests on Monday as they plan to explore other avenues.
"We protested for almost two weeks, and nothing tangible had happened. So we decided to call off the strike, and our next move is to sue the state government," he said.