Jonglei: Disgruntled SPLM members seek removal of state party leader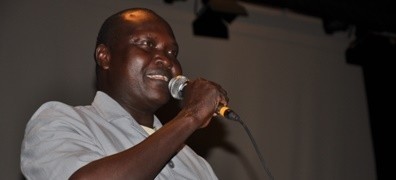 File photo: Antipas Nyok
A group calling itself the Sudan People's Liberation Movement (SPLM) Party Senior Representatives in the Jonglei State capital, Bor town, has called for the removal of the state party leader, Antipas Nyok Kucha, over alleged incompetence.
The call for the removal of Nyok, who doubles as Jonglei State's deputy governor, comes as tension among the SPLM party members there continues to simmer.
The tension started two months ago after a group within the SPLM party in the state petitioned President Salva Kiir to sack Antipas Nyok over alleged incompetence, incitement, and division mongering.
About 30 members of the disgruntled group were later arrested by the Police, but have since been released on bail without charges.
In another petition dated 24 July and addressed to the national SPLM chairperson, President Kiir, and a copy extended to Radio Tamazuj, the group called for urgent intervention, saying the party is on the verge of collapse.
"We are now in the media because we found no avenue for dialogue. As a party, it is a concern to us that we are divided while the elections are approaching. So, we are calling on the president to dismiss Antipas Nyok," Gabriel Deng Ajak, the group's representative, told Radio Tamazuj Monday.
He further said, "Our chairman Nyok has proven to be incompetent to lead the party. He continues threatening us. He continued dividing the party and closed down the activities of the party. So, we submit this appeal because we want the president to salvage SPLM."
Asked whether the wrangle is job-related, the former Relief and Rehabilitation Commission (RRC) director said they are not seeking leadership positions but reform within the party.
For his part, Antipas Nyok, denied all the accusations against him, dismissed them as baseless, and said the group is disgruntled because they were not reappointed in the government.
"Some of them were former constitutional post holders. They are disappointed in losing positions as a result of the reunification of the states. So, this has nothing to do with my failure," he stressed.
Meanwhile, Deng Ajang Duot, the state SPLM Secretary-General, said while the party activities are ongoing smoothly, they will continue to seek dialogue.
"As a party, we are operating normally. What happened is that this group is not happy for not being in the government. But if they are willing, we will dialogue with them to solve the problem," Ajang said.