Jonglei court jails two teenagers over robbery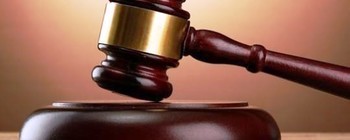 A Jonglei court jailed two teenagers on Monday for involvement in robbery activities in Bor town.
"They were five and they attacked two people. Two of them were arrested by the police. Mayen Garang, 14, has been sent to a juvenile reformatory for three years, starting today [Monday] under section 237&305 of the 2008 Penal Code Act read together with section 181 of the Child Act, 2008," John Yel, the President of the Jonglei High Court, told Radio Tamazuj on Monday.
He added, "And the [second] accused person, Mathiang Bol, 17, has been sentenced to prison for five years, starting from the day of his arrest on February 26, under section 237&305 Penal Code 2008".
The judge pointed out that those convicted would also have to pay for the stolen phones and injuries inflicted on their victims.
He, however, said the convicts have 15 days to appeal the ruling.