Jonglei authorities urge communities to denounce violence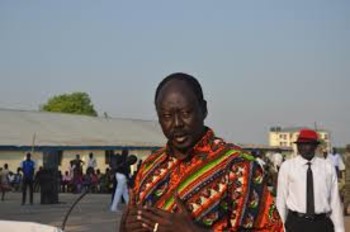 Authorities in Jonglei State have urged rival communities in Bor South County to denounce violence and embrace non-violent approaches in conflict resolution.
Tensions have been simmering in Bor South after members of the Abii clan clashed last week over a land dispute, leading to the killing of at least 16 people and many injured.
Speaking to Radio Tamazuj on Monday, Philip Aguer, Jonglei State governor said state authorities and the defense minister have been engaging in series of meeting with rival clans separately since Friday.
"Today, we will have a joint meeting where those who were involved in fighting will have their representatives talking to the state authorities and the minister for defense. And the minister will deliver his initiate to them in a collective meeting," he said.
The top state official pointed out that the area is relatively stable since the deployment of army and police on Thursday.
Governor Aguer revealed that the government will disarm the civilians in the area if they reject calls for peace by the government.