Israeli company celebrates harvest for new project in Eastern Equatoria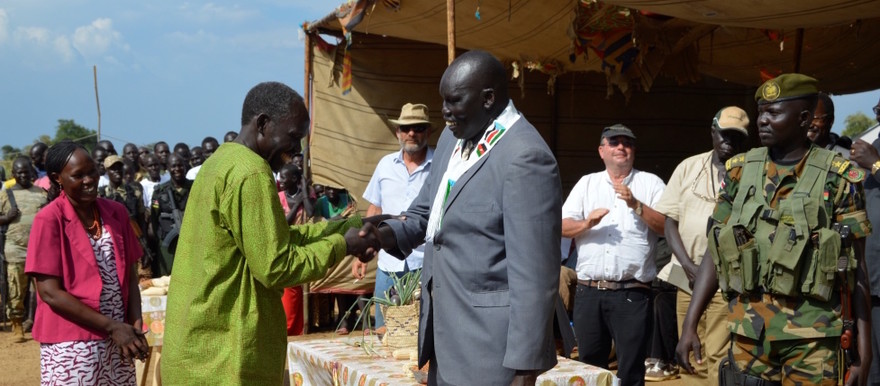 The Israeli-supported project Green Horizon has celebrated the start of a farming operation in Torit in Eastern Equatoria where they organized on Tuesday a harvest celebration of 28 hectares of corn, maize, and vegetables.
The harvest celebation was attended by the Deputy Minister of Defense and Veteran Affairs David Yau Yau, Governor of Imatong State Nartisio Loluke Manir and a number of officials from Terekeka State and the Ministry of Defense.
Imatong is one of two successor states of Eastern Equatoria, created by controversial presidential decree last year.
The Green Horizon farming operation in Torit began last June and adopted rain-fed irrigation. The Israeli company Global Group operates the farm in cooperation with the Ministry of Defense in South Sudan by helping reputedly former soldiers to take up farming and get reintegrated into communities.
It is expected that the company will plant 350 hectares in the next year.
Photo (above): Deputy Defense Minister David Yau Yau visits the farm with officials from the Israeli company