IOM suspends airlifting of returnees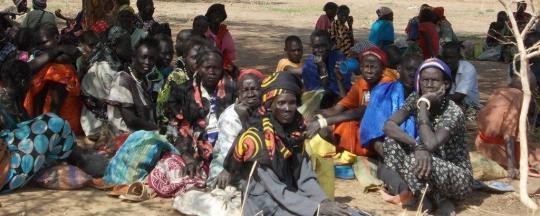 The International Organization for Migration (IOM) has temporarily suspended the transportation of South Sudanese returnees.
The IOM Head of Mission in Sudan has confirmed this news, citing last week's crash of IOM's only plane for the returnees in Aweil, Northern Bahr el-Ghazal state.
IOM had planned to transport around 1400 returnees but, by the time of the crash last week, it had returned just over one thousand people.
It is estimated that there are 30,000 – 40,000 South Sudanese still based in or around Khartoum waiting for the repatriation process which will allow them to return to South Sudan. Many of these people are considered vulnerable or otherwise unable to safely make the journey to the south by land.
Land crossings for returnees can be uncertain and difficult to arrange, given frequent border closures as well as other logistical challenges.
A Humanitarian Affairs officer from Northern Bahr el-Ghazal state said that a new contract will be signed with a different company so that IOM can continue this work.
However, it is not yet known when this will take place.