International peace monitors to investigate fighting near Nassir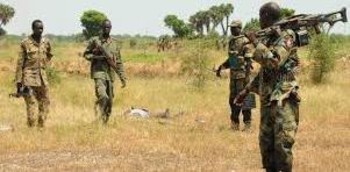 International carfare monitors said they would send a monitoring and verification team to Nassir area in South Sudan's Latjore to conduct an initial investigation into violence that has taken place over the weekend.
Ceasefire monitors in the world's youngest nation said this following claims and counter-claims made by the rebels and the government at the ongoing peace talks in Addis Ababa on Monday morning.
According to a Monday statement by the international ceasefire motioning body in South Sudan, known as CTSAMM, said it has also requested assistance from the IGAD Special Envoy, Ambassador Dr. Ismail Wais, IGAD and other stakeholders in mediating between the two sides over a number of alleged violations of the signed ceasefire deal.
The opposition coalition on Monday morning walked out of the talks in protest, accusing the government of attacking SPLA-IO defensive positions near Nassir town. But government representatives at the peace talks denied the attack and made counter claims that in fact government personnel had been attacked by forces of SPLA-IO in Nassir.