Inter-communal fighting erupts in greater Pibor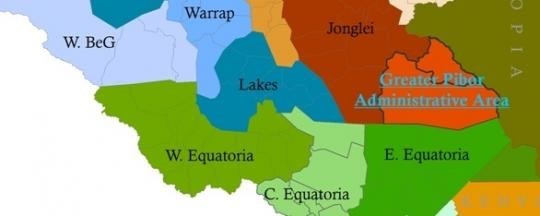 Inter-communal fighting has erupted in Jebel Nanaam and Bith Bith areas of the greater Pibor Administrative Area, officials said Wednesday.
The violence broke out between the Murle ethnic group and their neighboring Lou Nuer community. The cause of the fighting remains unclear.
Abraham Ngacho, a lawmaker representing Pibor area in the national legislative assembly, told Radio Tamazuj that the inter-communal fighting erupted on Tuesday.
He revealed that the fighting resumed today morning."The inter-communal conflict erupted after Lou Nuer youth from Akobo and Bieh areas attacked Jebel Nanaam and Bith Bith areas," Ngacho explained.
The lawmaker further said details on the new violence are still scanty, pointing out that no details yet had reached him about casualties.
Judi Jonglei, the speaker of the defunct Boma state assembly, confirmed the incident. He appealed to the national government to restore calm in the area.
Government officials in Bieh and Akobo areas could not immediately be reached for comment.
The communities of greater Jonglei state have for long been wrangling leading to cattle raids and child abductions.
According to reports, the routine of inter-communal fighting in many parts of the country prevails due to lack of an efficient justice system.